CHERYL FERGUSON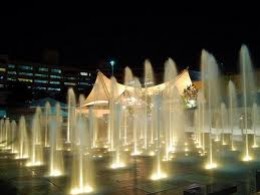 Cheryl Ferguson brings 20 years of business and publishing experience to her role as a literary agent and advocate for her clients.
Her former career in corporate accounting equipped her to handle the complexities of royalty statements, taxes, and finance.  She also franchised convenience stores which honed her expertise in customer relations, contract negotiation and sales.
Yet, it was as a Waldenbooks store manager that she grew and excelled in all things publishing related.  Her first award as a manager was winning an American Bookseller Association scholarship (ABA) based on her essay, WHY GENRE FICTION ALLOWS LITERARY FICTION TO STAY ON BOOKSTORE SHELVES.  From the ABA she learned the book business from the ground up in laser intensive classes which led to a phenomenal track record of national signings and company awards—including #1 store in the company.
To round out her publishing industry education, Ms. Ferguson added the following  to her resume:
*Romantic Times Senior Reviewer
*Freelance Editor
*Publicist
*National Conference Speaker
*Editorial Acquisitions Consultant
*Self-Publishing Consultant
Ever dedicated to writing and writers, Ms. Ferguson founded the Savannah Romance Writers and the Multicultural Romance Writers chapters of Romance Writers of America.  She's planned and executed her own conferences and workshops across Georgia, North Carolina, South Carolina and Kansas.
All of her experience in the publishing industry has led Ms. Ferguson to a deep understanding of how to make the author/agent connection a win-win deal for everyone involved.  As an agent she knows that sales are the bottom line—which she aggressively pursues for her clients.  The Ferguson Literary Agency has sold books to indie and specialty publishers as well as major publishers—Genesis Press, Parker Publishing, Dorchester, BET, Kensington, St. Martin's Press, and Harlequin—to name a few.  Ms. Ferguson attributes her longevity in the business to a simple life and business principle:  adapt and overcome.