FREQUENTLY ASKED QUESTIONS
1. Will I work with you or an associate?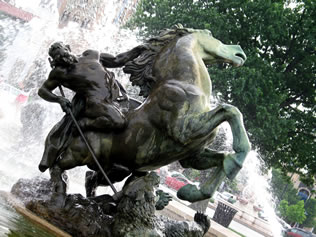 Authors will work with me on all aspects of their manuscript and career.
2. Is there an agency contract?
Yes.  Our contract allows a 30 day termination for either party.  The agency commission is the standard 15%, except for Foreign Rights and Film Rights which are 20%-25% if sub-agents are employed.
3.  What types of manuscripts are you seeking?
Please see the acquisitions list for details.
4.  Are you a new agency?
No, 2011 marks our 15th year as a literary agency.
5.  Are there any fees or charges for your clients?
The only expenses incurred by the author are those associated with subsidiary rights—and they are deducted from the publisher's payment after the project is sold.
6.  What can I expect if an offer of representation is made?
When we make the offer, we make available a copy of the agency contract, references, client list and are available to answer any immediate questions the author may have.  We schedule a second call to answer any questions the author may have thought of once they've actually had time to consider the offer and read the contract.
7.  Are you accepting new authors?
Yes, we are always looking for authors with fresh, new voices, fantastic stories and excellent writing.
8.  Will you read and critique my submission?
No.  An author submits their project to an agent for consideration of representation not for a critique.  The appropriate avenues for critiques are critique groups, critique services, critique workshops and other authors, to name a few.
9. Do you find a lot of clients from your slush pile?
Most of our clients come by referral, but we have been successful in finding several great authors in the slush pile and at writer's conferences.
10. What three qualities do you look for in a manuscript?
Voice, Story and Marketability.  In other words:  Is the voice fresh?  Is the story captivating and different?  Can I sell it?